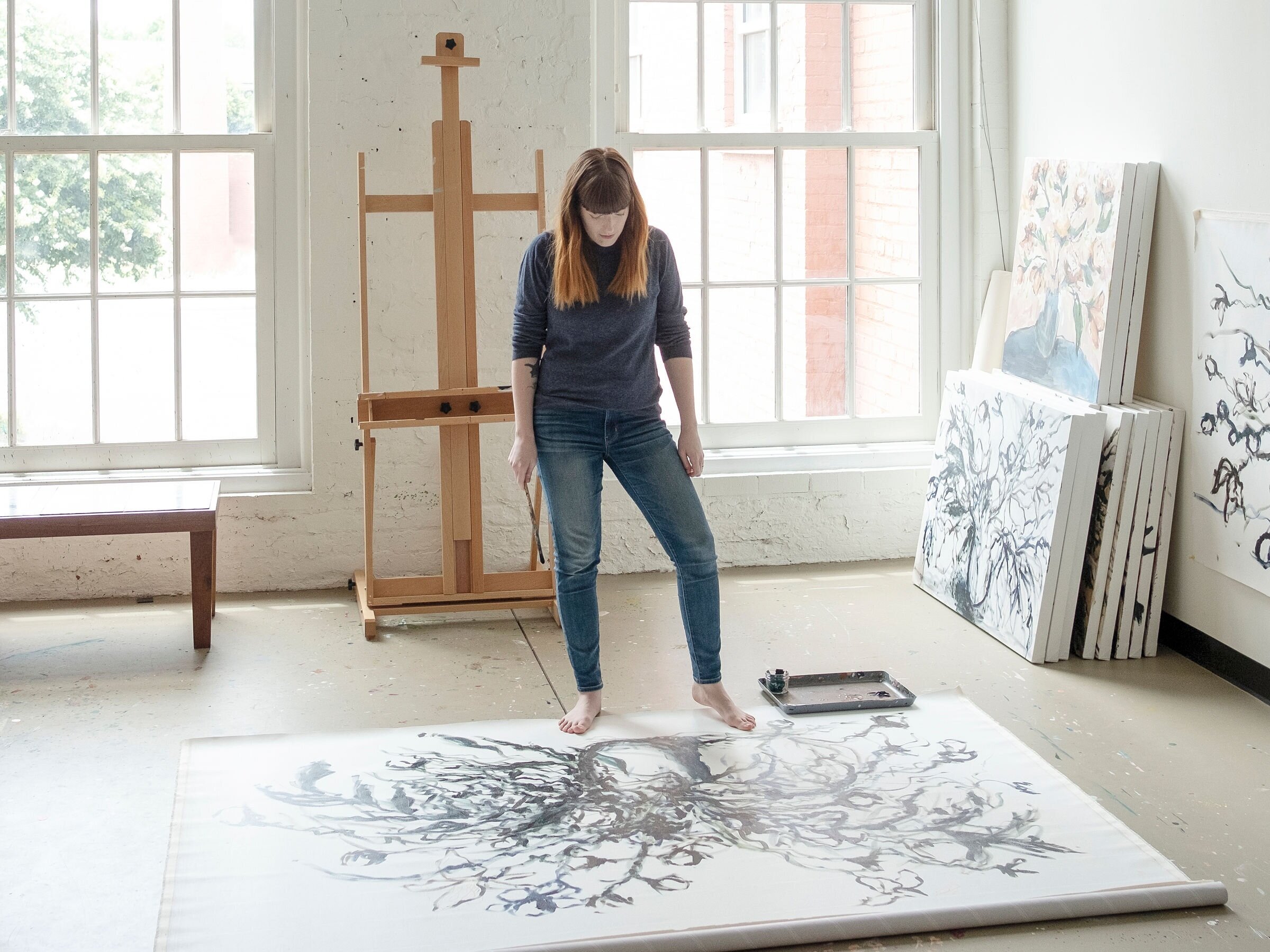 meet the painter
I paint flowers to revive what has been lost. As humans we experience loss constantly, but lately I've been specifically exploring the difficult feelings I've had around the loss of my grandmother.⁠ She had dementia in her final years, so it felt like she was gone long before she died. I was in college, and so visits with her were few and far between. When I did see her, it was like returning home to a vase of roses that are heavy-headed and wilting. My grandmother instilled me with a love of painting and flowers, so through these paintings, I hope to revive her in some way, to hold her, to cherish her.⁠
Taylor is one of Honeybook's "20 On The Rise" and has been featured in Design*Sponge, Badassery Magazine, and Spectrum News Charlotte. Taylor's work has been shown in both solo and group exhibitions across the country, and she was an artist-in-residence at both the Arquetopia Foundation in Puebla City, Mexico and at Artsplosure in Raleigh, North Carolina. She is pursuing her MFA in Painting at The Savannah College of Art and Design this fall.
Photograph by : Nicole McConville
a word to the young artists
Get in touch with why you want to create art. We all have a point of view, and tapping into that in order to figure out what message you want to express is key to creating deep work. It doesn't have to be a reality-altering message. It can be something as simple as "I miss my grandmother" or "I'm grateful to be alive." Listen to that message above all things, and then you'll know exactly what you need to make.