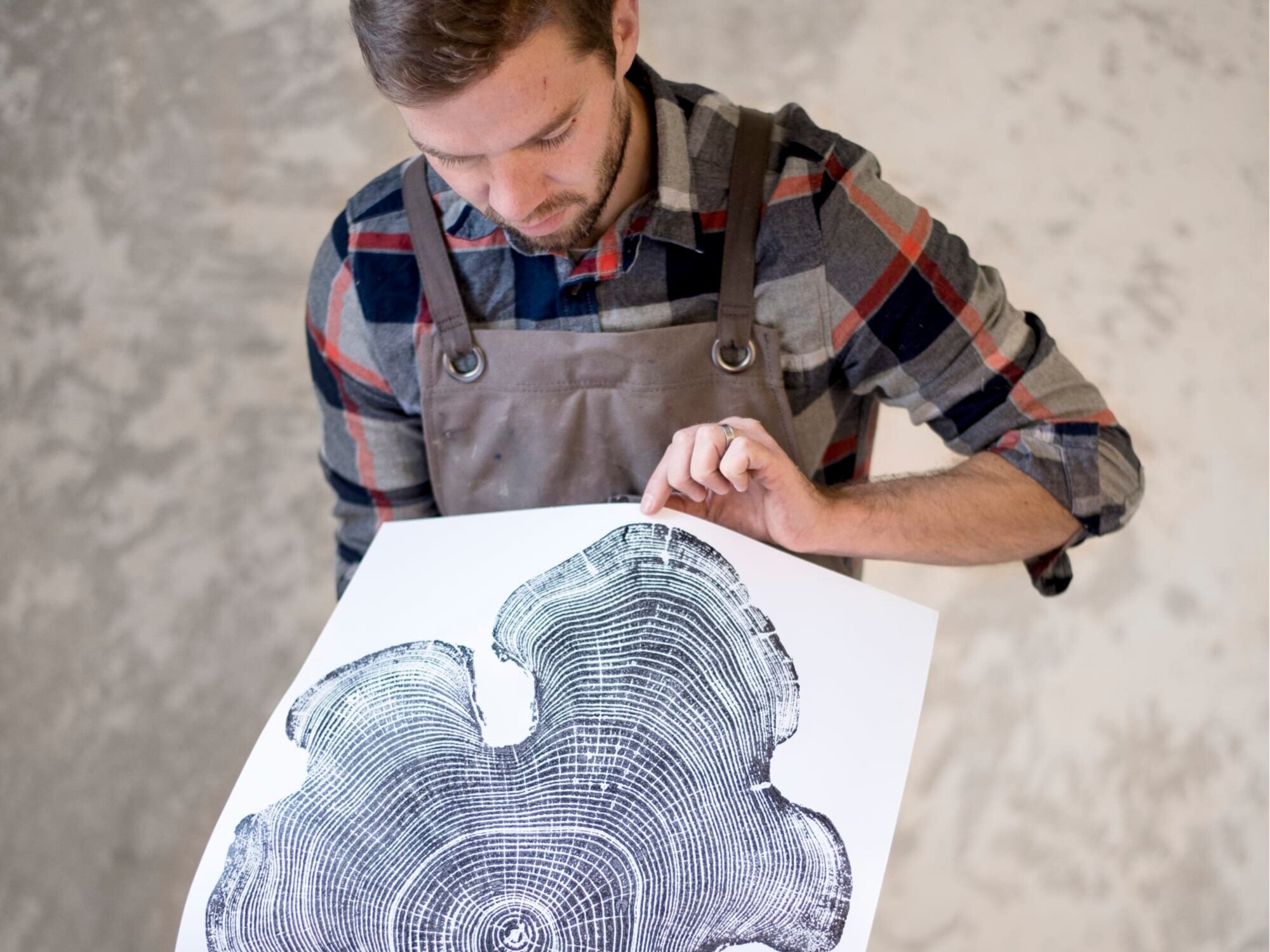 meet the printmaker
A few years ago, I found myself between two good options. I had graduated with a master's degree in Public Health and I had been working for a growing health care company for over two years. On the other hand, I had created a thriving art business that had begun paying better than my healthcare job. The only problem was I didn't have time to do both. In 2015 I chose to be a full-time artist.
Since then I have been able to establish myself and my brand at the international level. I have worked with designers around the world including Joanna Gaines, from The Fixer Upper, and Lauren Liess, author of "Habitat" and DIY Network host. I have also worked with amazing partners that include Four Seasons Hotels, Marriott Hotels, REI, Target, Kioto Journal, Men's Journal, Huckberry, and many other great companies. I could not be happier with my decision to pursue my true passion of art.
a word to the young artists
Being a full-time artist is both challenging and very rewarding. My advise to a young artist would be to always be open to getting critical feedback. I remember being young and showing my Mother a piece of art that I had spent hours on. She would usually begin with a compliment and then she would point out the things that were't right about it. I would get so mad! Years later, I learned how valuable that feedback was in helping me improve my artistic skills. I will always think of myself as a learning artist and stay open to critique.